essay writing
essay writing
The focus of such an essay predicts its structure. It dictates the information readers need to know and the order in which they need to receive it. Thus your essay's structure is necessarily unique to the main claim you're making. Although there are guidelines for constructing certain classic essay types (e.g., comparative analysis), there are no set formula.
A common structural flaw in college essays is the "walk-through" (also labeled "summary" or "description"). Walk-through essays follow the structure of their sources rather than establishing their own. Such essays generally have a descriptive thesis rather than an argumentative one. Be wary of paragraph openers that lead off with "time" words ("first," "next," "after," "then") or "listing" words ("also," "another," "in addition"). Although they don't always signal trouble, these paragraph openers often indicate that an essay's thesis and structure need work: they suggest that the essay simply reproduces the chronology of the source text (in the case of time words: first this happens, then that, and afterwards another thing . . . ) or simply lists example after example ("In addition, the use of color indicates another way that the painting differentiates between good and evil").
Make sure everything flows together. As you move through the essay, transition words will be paramount. Transition words are the glue that connects every paragraph together and prevents the essay from sounding disjointed.
Support your thesis adequately with the information in your paragraphs. Each paragraph should have its own topic sentence. This is the most important sentence in the paragraph that tells readers what the rest of the paragraph will be about.
The length of the body depends on the type of essay. On average, the body comprises 60–80% of your essay. For a high school essay, this could be just three paragraphs, but for a graduate school essay of 6,000 words, the body could take up 8–10 pages.
The essay writing process consists of three stages: preparation, writing and revision. These stages apply to every essay or paper. However, the time and effort spent on each stage depends on the type of essay, for example a personal statement, statement of purpose, high school essay or graduate school essay.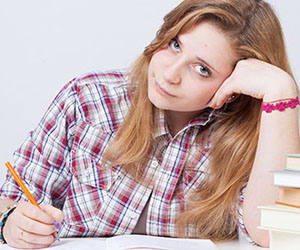 Examples should be relevant to the thesis and so should the explanatory details you provide for them. It can be hard to summarize the full richness of a given example in just a few lines so make them count. If you are trying to explain why George Washington is a great example of a strong leader, for instance, his childhood adventure with the cherry tree (though interesting in another essay) should probably be skipped over.
One way to think of the conclusion is, paradoxically, as a second introduction because it does in fact contain many of the same features. While it does not need to be too long – four well-crafted sentence should be enough – it can make or break and essay.

Christopher Taylor, Professor of English, tells us: "Most essays will contain an introduction, a body or discussion portion, and a conclusion. When assigned a college essay, make sure to check the specific structural conventions related to your essay genre, your field of study, and your professor's expectations."
u00a9 2020 wikiHow, Inc. All rights reserved. wikiHow, Inc. is the copyright holder of this image under U.S. and international copyright laws. This image is not licensed under the Creative Commons license applied to text content and some other images posted to the wikiHow website. This image may not be used by other entities without the express written consent of wikiHow, Inc.
n
References:
http://grammar.yourdictionary.com/writing/how-to-write-an-essay.html
http://www.scribbr.com/category/academic-essay/
http://www.internationalstudent.com/essay_writing/essay_tips/
http://www.wikihow.com/Write-an-Essay
http://literarydevices.net/essay/