essay
On June 17, 2019 by
Glenda Ortiz
With
0
Comments
essay
"Online games aren't just a diversion, but a unique way to meet other people. As millions of gamers demonstrate, playing online is about friendship and cooperation, not just killing monsters. These games are a viable social network because players focus on teamwork, form groups with like-minded people and have romantic relationships with other players. Massively Multiplayer Online Games (MMOGs) feature millions of players interacting in the same environment. The games are social in nature as they allow players to band together and complete missions based on a story line, or test their skills by fighting against each other. At the start of the game, the user creates a fictional character, and customizes its physical appearance. Since many games involve combat, players also outfit their characters with armor and weapons, as well as choose their "profession." Many popular game titles like World of Warcraft and Everquest follow a fantasy theme, so most professions have magical abilities like healing other players or raising undead minions. While the process seems simple, players may spend hours agonizing over the perfect look for their character, from their armor color to the type of skills to use in battle. Once their character is created, the player is free to explore the vast, digital world and interact with other players; however they must pay on average $15 a month for game content. MMOG users are mostly male – usually between the ages of 18-34 – although titles like World of Warcraft have a healthy population of female players as well. With millions of players, there are plenty of people to adventure with."
The University of Victoria uses this sample essay to demonstrate the importance of straightforward clarity in an expository essay.
Once you have done your brainstorming and chosen your topic, you may need to do some research to write a good essay. Go to the library or search online for information about your topic. Interview people who might be experts in the subject.
The thesis statement should be broad enough that you have enough to say about it, but not so broad that you can't be thorough.

An essay is a "short formal piece of writing..dealing with a single subject" ("Essay," 2001). It is typically written to try to persuade the reader using selected research evidence ("Essay," 1997). In general, an academic essay has three parts:
A narrative essay tells a story or describes an event in order to illustrate a key point or idea. It:
"How?" A reader will also want to know whether the claims of the thesis are true in all cases. The corresponding question is "how": How does the thesis stand up to the challenge of a counterargument? How does the introduction of new material—a new way of looking at the evidence, another set of sources—affect the claims you're making? Typically, an essay will include at least one "how" section. (Call it "complication" since you're responding to a reader's complicating questions.) This section usually comes after the "what," but keep in mind that an essay may complicate its argument several times depending on its length, and that counterargument alone may appear just about anywhere in an essay.
Writing an academic essay means fashioning a coherent set of ideas into an argument. Because essays are essentially linear—they offer one idea at a time—they must present their ideas in the order that makes most sense to a reader. Successfully structuring an essay means attending to a reader's logic.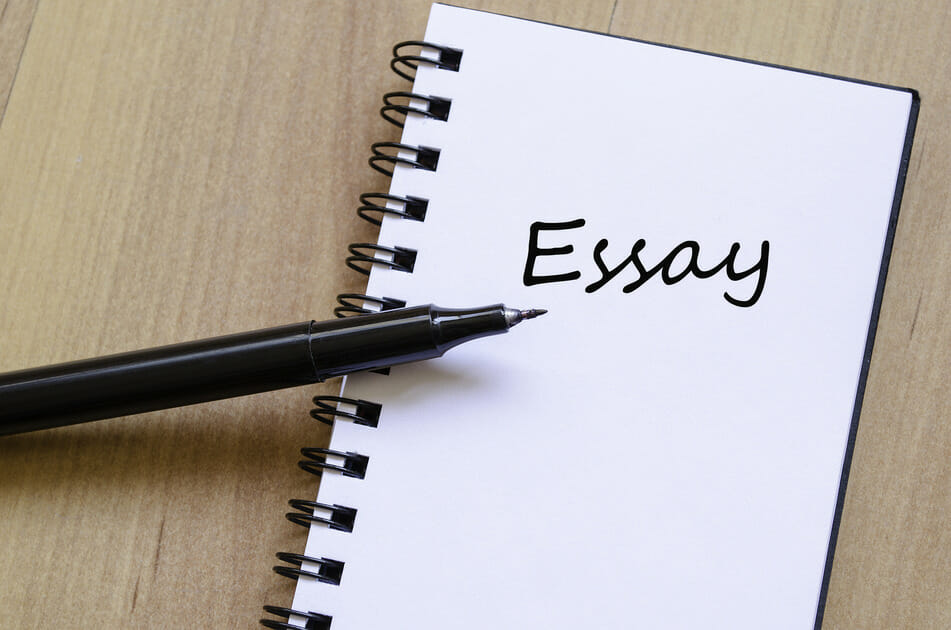 There is plenty of scopes to get creative in the introduction of essays. This will ensure that you hook the reader, i.e. draw and keep his attention. So to do so you can start with a quote or a proverb. Sometimes you can even start with a definition. Another interesting strategy to engage with your reader is to start with a question.
An essay is generally a short piece of writing outlining the writer's perspective or story. It is often considered synonymous with a story or a paper or an article. Essays can be formal as well as informal. Formal essays are generally academic in nature and tackle serious topics. We will be focusing on informal essays which are more personal and often have humorous elements.
References:
http://grammar.yourdictionary.com/writing/how-to-write-an-essay.html
http://bowvalleycollege.libguides.com/essays
http://writingcenter.fas.harvard.edu/pages/essay-structure
http://www.toppr.com/guides/english/writing/essay/
http://essayshark.com/